Activities Surrounding the Lodge on Lake Lure
The Lodge on Lake Lure is located in breathtaking beautiful Hickory Nut Gorge, one of the most spectacular canyons in the Eastern United States. The gorge spans 14 miles, extending from the small village of Gerton through Bat Cave and Chimney Rock to Lake Lure. The bouldered, rushing Rocky Broad River flows through the gorge and empties into the crystal waters of Lake Lure.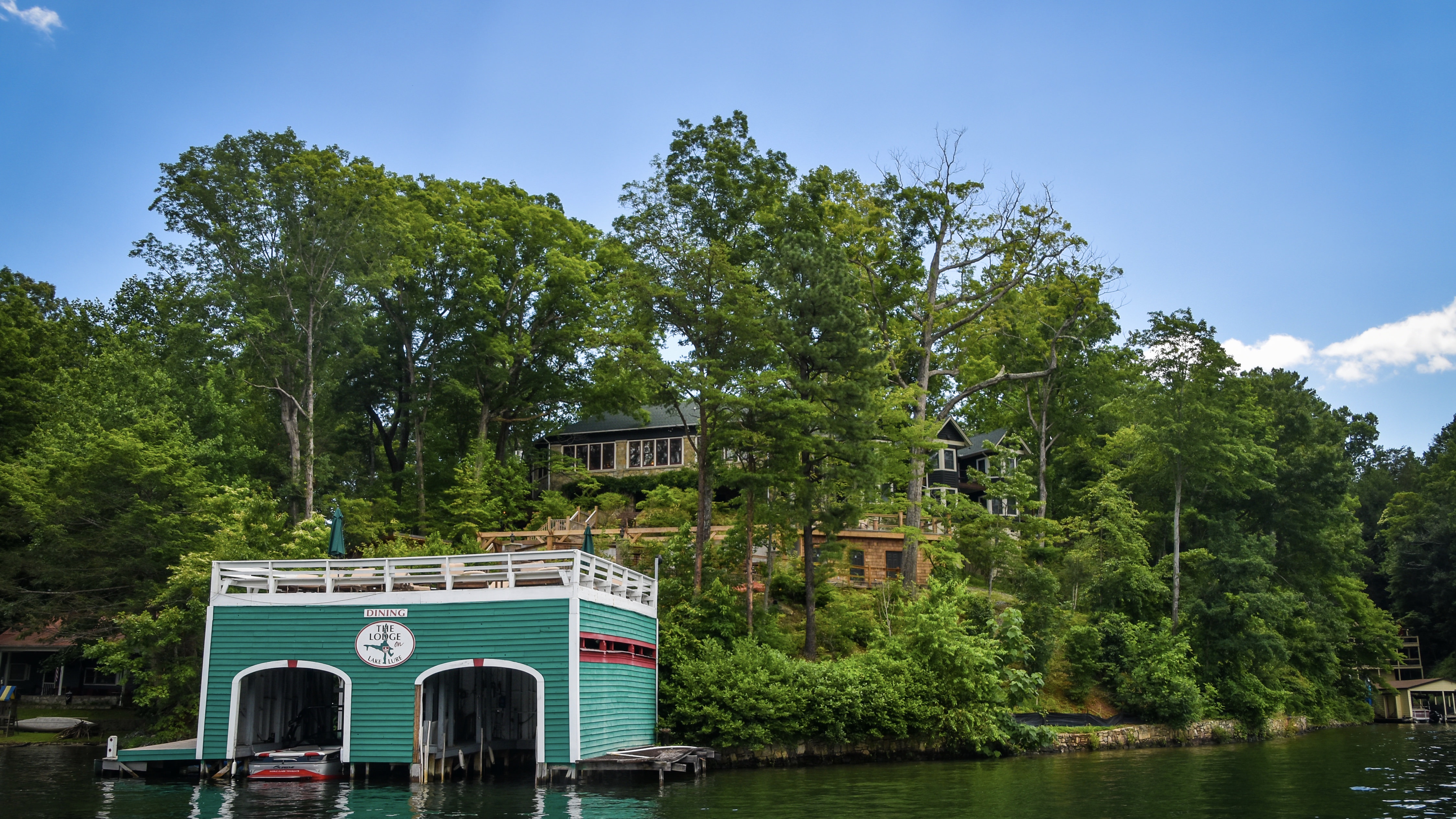 As a member of the Tryon Resort family of properties, you have access to all of the Resort's nearby amenities including Tryon International Equestrian Center, a 1,600 acre equestrian lifestyle destination with 10 restaurants, plenty of shops, year-round equestrian competition and Saturday Night Lights every Saturday from May through October. General admission and parking are free and open to the public, and kids activities on Saturday Night Lights are also free!
Hollywood Movies Sites
The mountains of North Carolina have been a frequent backdrop for Hollywood movies. Two of many movies  which were filmed around Lake Lure: "Last of the Mohicans" with Daniel Day Lewis and the cult classic "Dirty Dancing" with Patrick Swayze. If you can, rent these movies before your visit or watch one of our copies when you stay with us and you'll recognize many film locations during your visit. And if you are one of those "Dirty Dancing" diehards, you'll want to come to the Lodge during Lake Lure's Annual Dirty Dancing Festival. The festival includes a screening of the movie, dance lessons, live music and a "lift" competition, re-creating the famous iconic lift in the lake scene. "The Hunger Games" was filmed in Black Mountain, Asheville, Pisgah National Forest and Dupont State Forest in our area as well as other parts of North Carolina.
Lake Activities
On the shores of pristine Lake Lure, just a few minutes from the Lodge, you will find a marina, a sandy beach and a boardwalk  in "Down Town" Lake Lure. Local companies provide rentals for boats, kayaks, SUPs and ski trips.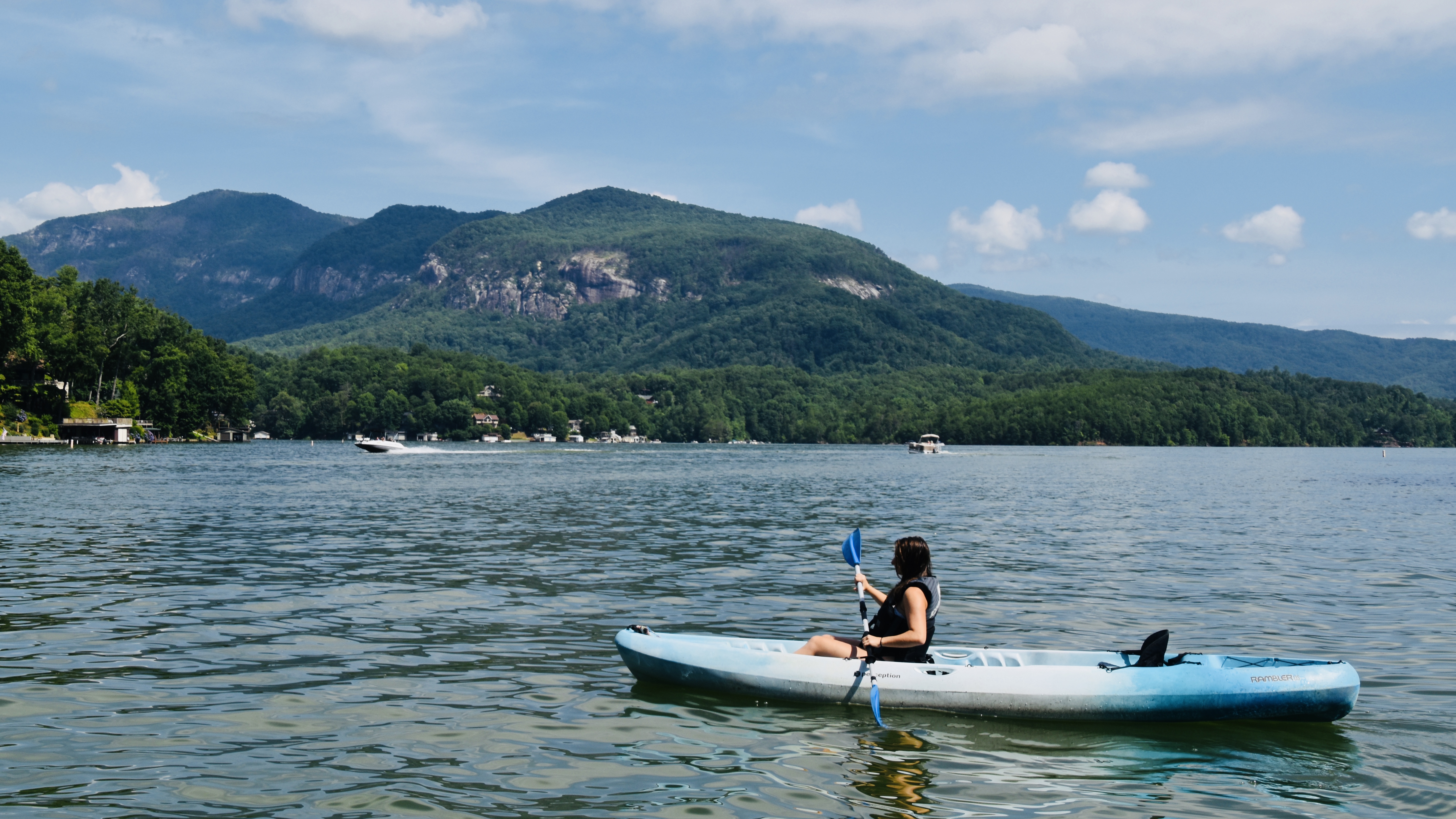 Exploring The Surroundings
Tryon International Equestrian Center is less than 20 minutes away. The town of Hendersonville – only 35 minutes away – features boutique shopping as well as proximity to Flat Rock Playhouse, a much beloved theatre offering top-notch plays in an intimate setting. Biltmore Estate, anchored by America's largest home, and the Blue Ridge Parkway, known as America's favorite drive, are an hour from the Lodge. Within minutes is the century-old scenic attraction, Chimney Rock State Park. Quaint shops dot the towns of Chimney Rock and Lake Lure, as well as local restaurants.
Music Scene
Western North Carolina has a long heritage of mountain-made music, from bluegrass to classical. Bluegrass is indigenous to the region with its roots in Scots-Irish and English song and dance. You can often find live music in smaller venues in Chimney Rock and Lake Lure, but Asheville boasts some of the best in the country, from Saturday night Shindig on the Green to the Mountain Dance and Folk Festival's long-standing bluegrass traditions to up-and-coming acts at the famous Orange Peel, Social Aid and Pleasure Club, voted one of the top three live music venues by Rolling Stone Magazine.
Golf Courses & Gun Club
Lake Lure is a golfer´s paradise. Cleghorn Golf & Sports Club is a part of our Tryon Resort family and located just 20 minutes from the Lodge on Lake Lure. Walking distance from the Lodge is the nine-hole Donald Ross Municipal Golf Course, as well as two championship 18-hole golf courses just a short drive from the property.  
Tryon Resort also includes the Cleghorn Gun Club, a 15-station clay pigeon shooting course about 20 minutes from the Lodge.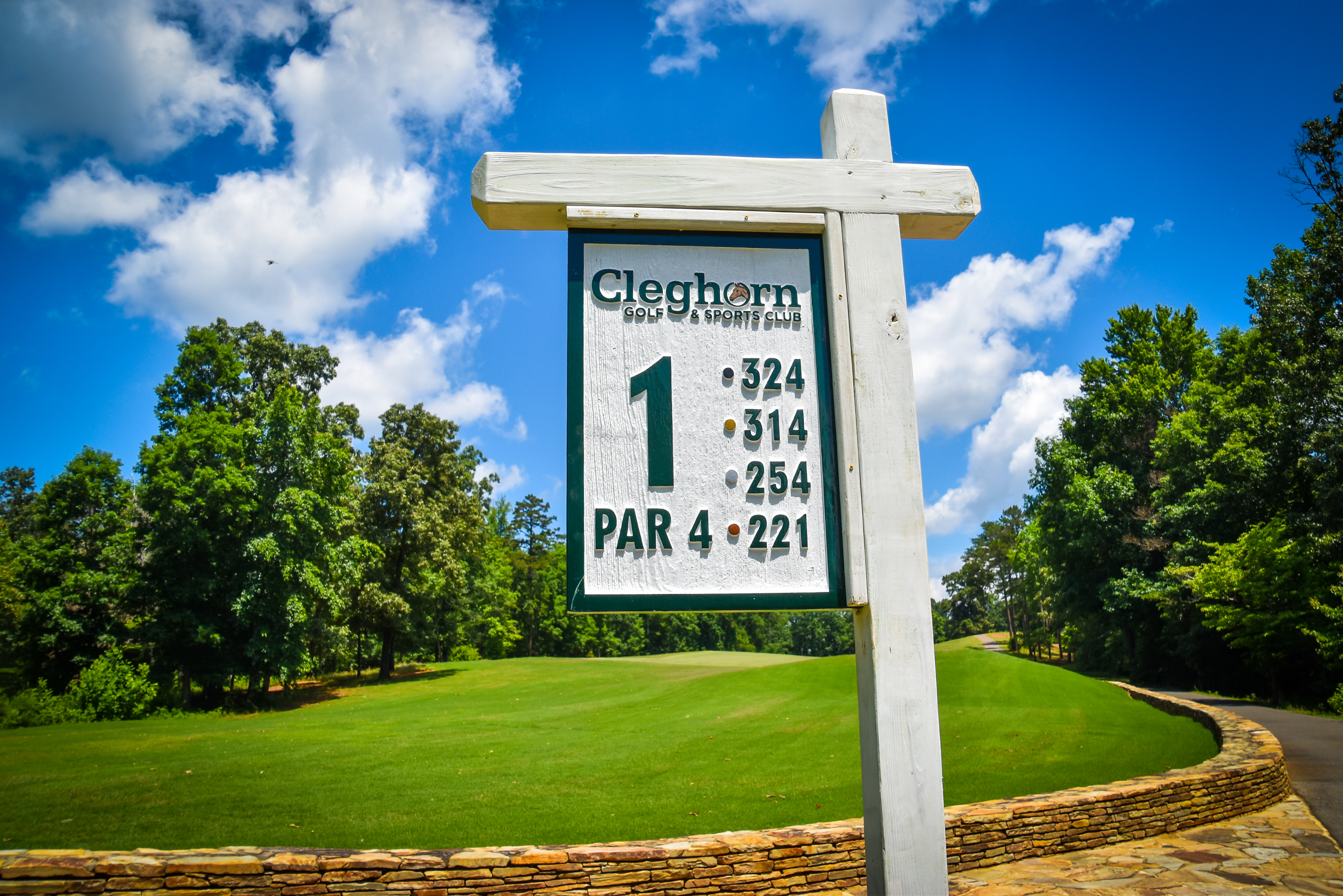 Things To Do Around Lake Lure
Outdoor enthusiasts will find a variety of activities such as horseback riding, rafting, biking, kayaking and hiking all available within a stone's throw of the Lodge.