After a wintertime closure for maintenance and remodeling, the Lodge on Lake Lure is back, and preparations are underway for the delightful Easter Sunday Brunch on April 1. The mastermind behind the Tree Tops Restaurant is Philippe Frespech (pronounced FREEZE-paw), who returns to the Lodge as its Executive Chef after a four-year hiatus. Welcome back, Chef Philippe!
Born in Southwestern France near the Pyrenees Mountains and the Basque region, Frespech trained with chefs all over his own country before going to work for a cruise line. Chef Philippe began his extensive education in France and spent years creating delicious cuisine throughout the regions of France, the UK and Switzerland before moving to the U.S.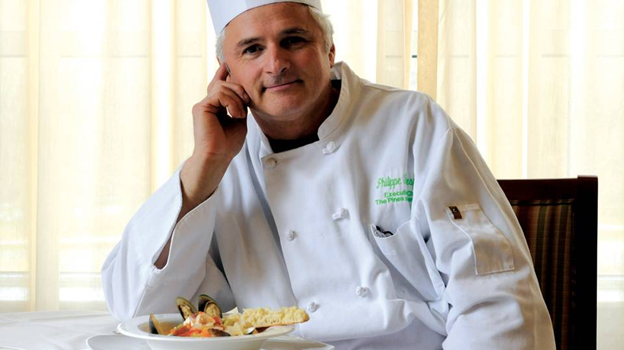 He's no stranger to the Lodge on Lake Lure, having last worked at the historic inn in 2014, and returns with a renewed dedication to highlighting the Tree Tops Restaurant as a premier dining destination in North Carolina. See his Q&A below!
You can taste Chef Philippe's delectable masterpieces at the Easter Sunday Brunch on April 1, from 10:00am to 2:00pm at the Lodge. Reservations are required and can be made by calling 828-625-2789. For more information and to preview the menu, click HERE.
We've heard you've developed a fondness for grits. Any other favorite Southern food?

"The biscuit. I never had the biscuit before. Fried chicken – you never found a piece of fried chicken in France. I love it. The greens – the turnip greens, the collards – the way you cook them." He still struggles to get used to the Southern way with a green bean, though. "In France, the haricot vert, we blanch them. The first time I ate green beans in the US, they were far too overcooked but I enjoy Southern cooking.
What's the best part of your job?

"To work with great people and to please people. I can do anything I want, food-wise. The quality has to be the best all the time. That, for me, is rewarding."
Welcome back, Philippe!